SUZANNA SCOTT
Familiar Friends
12/11/2018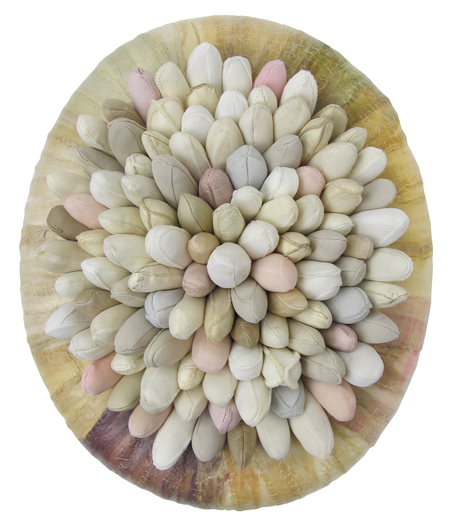 Opening this Saturday night in Los Angeles, one last exhibition to close out 2018! I was invited by the curatorial duo
Stephanie Sherwood
&
Joshua Oduga
to participate in
Familiar Friends
at
Durden & Ray
in Los Angeles. It's a witty show with a lineup of ten stellar artists.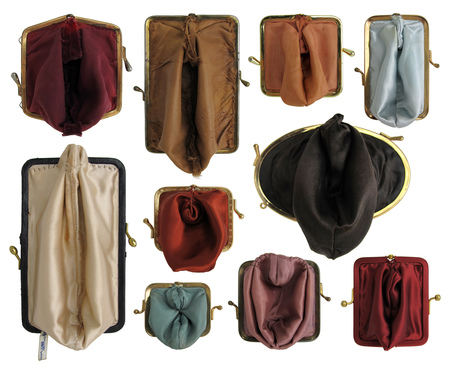 Familiar Friends is an examination of the power of relationships in creative work; the otherwordly and whimsical nature of the pieces in this exhibit express notions of friendly mythical creatures like an imaginary friend or perhaps a helpful demon. The artists in this exhibit use color and abstraction to present familiar forms in new ways. As this curatorial teams second project to date, Familiar Friends seeks to explore new themes in our similar interests.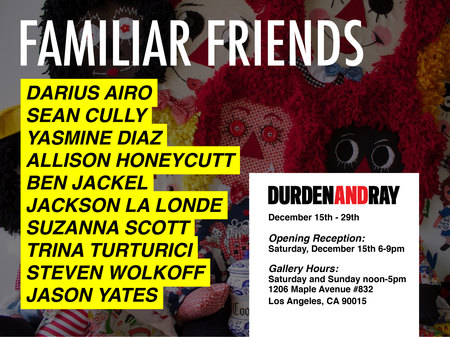 ---
50 Nuances de Rose
11/1/2018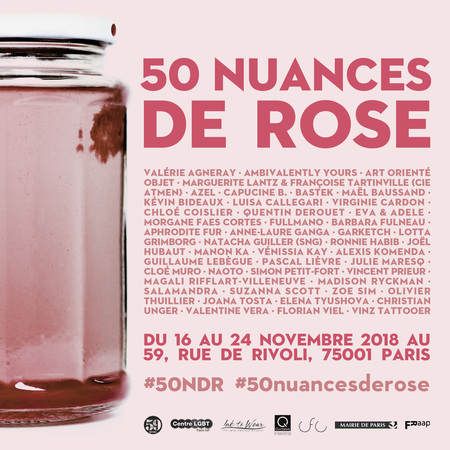 I'm excited to participate in
50 Nuances de Rose / 50 Shades of Pink
, an exhibition bringing artists together around the color pink in the heart of Paris. This diverse collection of work aims to highlight the semiological richness of the color pink, thus bypassing its apparent superficiality.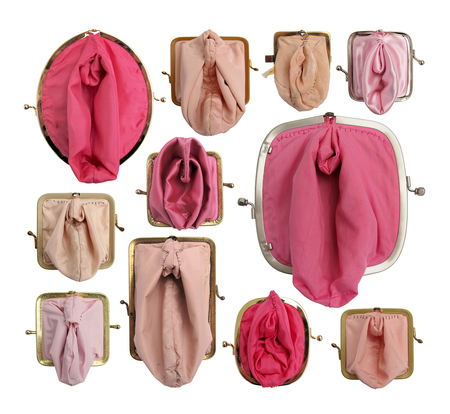 The curator of
50 Nuances de Rose
is
Kévin Bideaux
, an artist who multiplies historical and cultural references with the aim of renewing the link between art and science. He is also a doctoral researcher in art and gender studies at Paris 8 University, under the supervision of Hélène Marquié, a professor of gender studies. His thesis topic is the pink color and its connection to the genre. He is particularly interested in the way in which the feminine symbolism of the rose was constructed.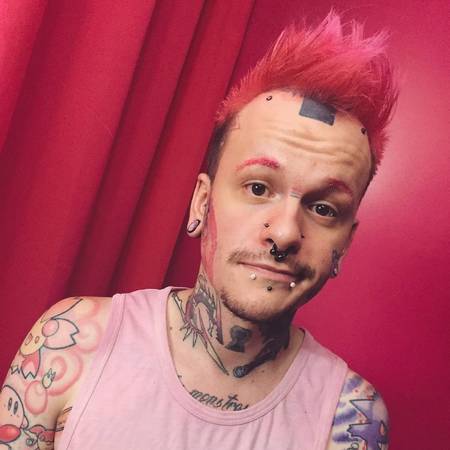 A nod to the popular work of Erika L. James, with which the color pink shares her evocation to sexuality and femininity, the exhibition addresses the color in all its colors in a variety of expressions: plastic, technical, political, historical, sociological, anthropological, psychological, psychoanalytical, physical, chemical, biological, esoteric, semantic, symbolic, poetic, illustrative or anecdotal explorations. Aesthetic choices or claimed militancy, the pink that runs through the exhibition comes in an infinity of hues, ranging from white to red, shading yellow or beige, and sometimes graying to black or purple. Epidermal, carnal or organic, it can be gentle and soothing as much as it suggests energy, strength, even violence. Deeply superficial, it also knows how to take itself seriously in powerful and political works that embody a form of resistance in the power relations that bind us. Resolutely feminist and unquestionably queer, the stigmatic color pink here becomes the flag of margins, that of minorities of gender, sexuality, class, and knows how to go beyond the cliché while (playing) stereotypes. —Kevin Bideaux, curator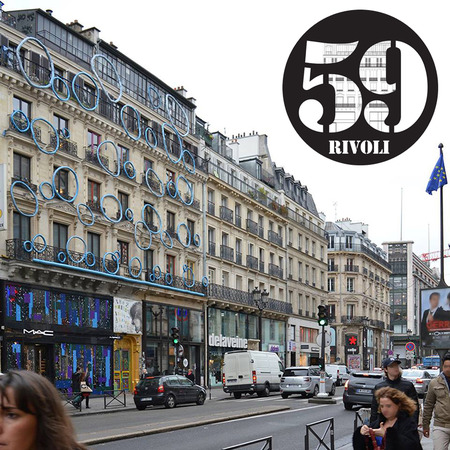 50 Nuances de Rose
features the work of nearly 50 artists, both French and international, and will include nearly a hundred original works, a large number of which are presented for the first time in France.
50 Nuances de Rose
places a wager on diversity and marginality, by choosing to exhibit young and old artists, known and less known, in an alternative space in the heart of Paris.
50 Nuances de Rose
Exposition du 16 au 24 novembre 2018
Vernissage le 15 novembre à partir de 18H
59 RIVOLI, 59, rue de Rivoli, 75001 Paris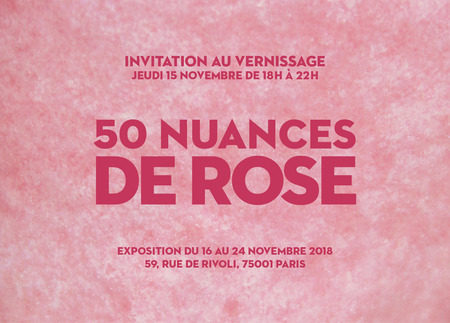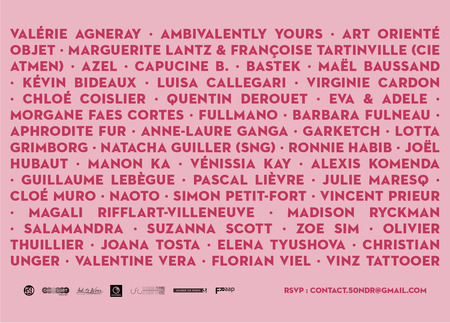 ---
Fiber Fetishes
9/5/2018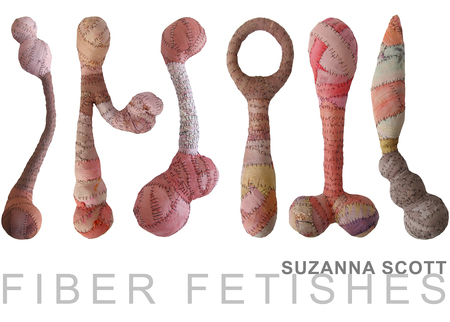 'My Fiber Fetishes explore the intricate web in/of our reproductive bodies and throughout the natural world. A tangle of coital life, I observe the animate and inanimate—­ovaries, stamens, fertility fetishes, sex toys and contraceptive devices. I endeavor to meld the endless labyrinth of time and sensual memory through repetitive wrapping and stitching.' Suzanna Scott, 2018

Suzanna Scott / Fiber Fetishes
Morrison Gallery / Humanities Fine Arts Building
UNM Campus, Morris, Minnesota
September 6 - October 6, 2018
Opening reception: Sept 6th 4:30-6 pm
---
CHAOS 2018
8/3/2018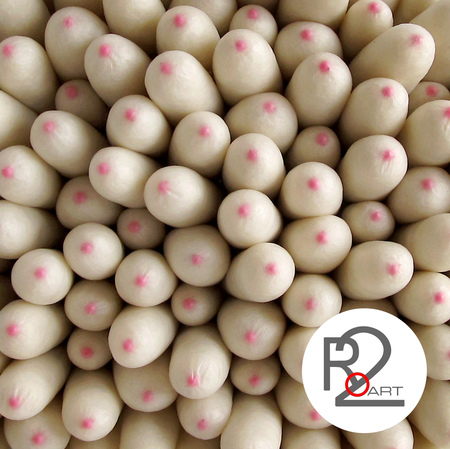 Six of my pieces are included in
CHAOS 2018
, an annual exhibition of small works at
Ro2 Art
in Dallas, Texas.
CHAOS
promises to be a vibrant, expansive exhibition of intimately scaled artworks from a wide variety of artists. While most of the exhibiting artists hail from the North Texas region, the show will also feature a few prominent artists from around the U.S. and Europe. As in previous years, the artists represented by the gallery are joined by invited guest artists, creating a dynamic unique to
Ro2 Art's
CHAOS
exhibition.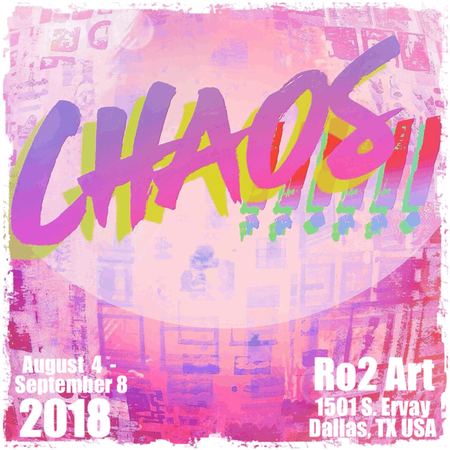 CHAOS 2018
Ro2 Art / 1501 S. Ervay Street, Dallas TX
August 4 to September 8, 2018
Reception, Sat August 4, from 7-10 pm
---
Still Talking About It
7/19/2018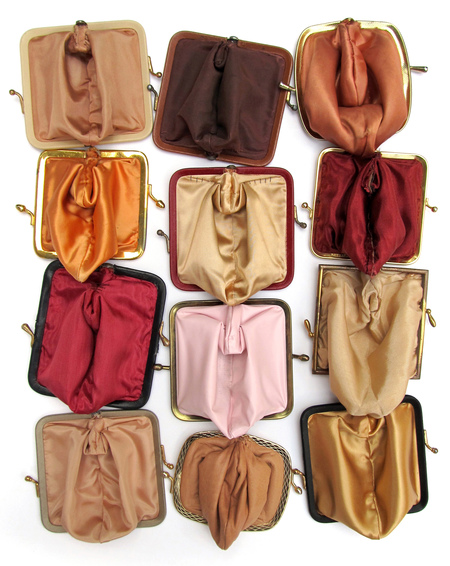 Coin Cunts
, vintage coin purses and thread by
Suzanna Scott
Paradigm Gallery + Studio
is pleased to announce two concurrent exhibitions:
Still Standing
, a solo show by
Lauren Rinaldi
, and
Still Talking About It
, a group exhibition of new works by
Danielle Clough
,
Andrea Farina
, and
Suzanna Scott
. On view from July 27, 2018 until September 15, 2018,
Still Standing
is a focused solo presentation of oil self-portraits, marking a continuation of Rinaldi's representation of the female form through a personal lens.
Still Talking About It
, the group exhibition, brings together the works of Clough, Farina and Scott to explore the diversity of women's collective experiences. Together, these distinct exhibitions explore the personal and universal struggles women face in today's society.
Still Standing
(detail), oil on canvas by
Lauren Rinaldi
Still Standing
includes twenty-four large and small scale paintings by Lauren Rinaldi. Rinaldi's delicate brushstrokes and soft coloration do not mask the strength embedded in the portraiture. Most of the works in
Still Standing
are sourced stills from videos that Rinaldi takes of herself as she gets ready in the morning. These videos act as a basis for her work and help her convey the natural movement often missing from depictions of the female form. While Rinaldi's portraits are modeled after her own body, they communicate stories of universal importance in our contemporary moment. Focusing closely on particular regions of the body––legs, heads, torsos––Rinaldi detaches the image from the self-portrait, instead offering psychological representations that manifest societal pressures that affect her as a woman, particularly as an artist, mother and civic leader. "These works deal with ideas about what it means to be a woman: the different roles we play, the different stages in our life, the different archetypes that are required of us and the different ways that we are expected to be. Not only expectations that are put on us, but our own expectations that we put on ourselves." Rinaldi states.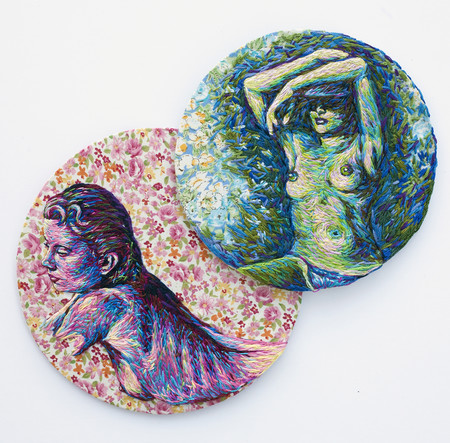 Playgirls
, embroidery thread on fabric by
Danielle Clough
Also located in the gallery,
Still Talking About It
, a group exhibition of new works by Danielle Clough, Andrea Farina and Suzanna Scott, showcases the various ways in which contemporary textile art is used to represent the female form. All three artists use their work to explore inclusive ideas of womanhood and feminine identity. Clough's stylized needlework begins with found vintage images of playboy models. Through her colorful, textured approach and layered dimension, she diverts these images' original purpose by giving them a new space. Farina's delicate embroidery on fabric depicts the female form from a more ambiguous approach. The thoughtful subtraction of identifying details creates a more universal figure. Finally, Scott brings twelve new sculptures to
Still Talking About It
as a part of her
Coin Cunts
series that she began in 2015. Found vintage silk and vinyl coin purses are turned inside-out and stitched to allude to the female anatomy. When discussing the series, Scott says, "A tease to the imagination, these transposed objects challenge our visual and cultural associations of women, money, and power." The series is meant to raise awareness about the social, political, and economic plights of women globally through the powerful imagery.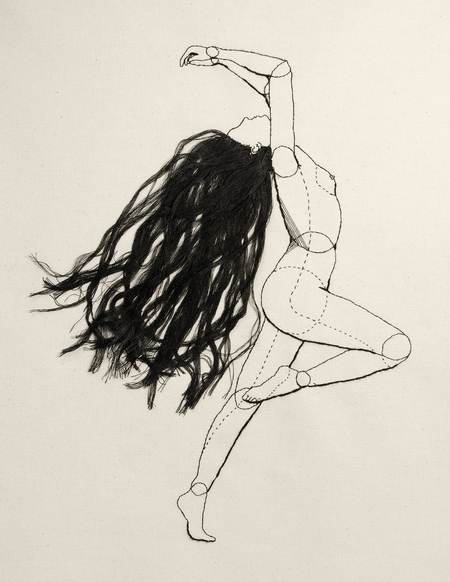 Cascade
, thread on canvas by
Andrea Farina
"We've organized
Still Standing
and
Still Talking About It
with these artists as a way to encourage a conversation that embraces women fully and without judgement. When we talk about the issues that the exhibitions revolve around, objectification, expectation, and inequality, we can find ourselves needing to take a deep breath and a step back. Exhaustion is involved, for sure, but these problems are important and we need to keep talking about them with strength behind our convictions," says Gallery Co-Founder Sara McCorriston.
Still Standing:
a solo exhibition by
Lauren Rinaldi
Still Talking About It:
a group exhibition by
Danielle Clough
,
Suzanna Scott
, and
Andrea Farina
July 27 – September 15, 2018
OPENING RECEPTION
Friday, July 27, 2018 5:30 – 10pm
CLOSING RECEPTION
Friday, August 24th • 5:30pm - 10:00pm
EXHIBITION HOURS
Tuesdays, Thursdays, and Saturdays • 12:00pm – 6:00pm
And 7 days a week by appointment: info@paradigm-gallery.com / (267)266-0073
LOCATION
Paradigm Gallery + Studio
/ 746 S. 4th Street, 1st Floor / Philadelphia, PA 19147
---
The 55th Annual Juried Competition
7/8/2018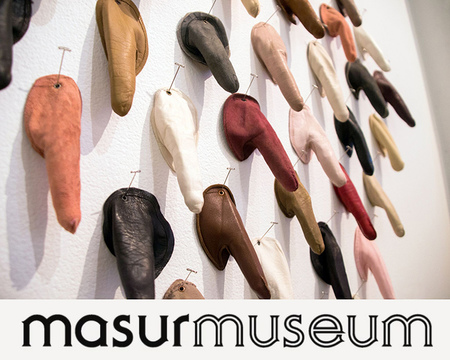 I'm pleased to have my wall installation,
Thumbs Down
, included in the
55th Annual Juried Competition
at the
Masur Museum of Art
in Monroe, Louisiana. The museum's annual event showcases contemporary artists throughout the United States of America working in a variety of mediums. This year's curator is
Joel Parsons
, an artist and teacher based in Memphis, where he is the Director of Clough-Hanson Gallery at Rhodes College and Assistant Professor in the department of Art and Art History. His curatorial practice is often collaborative and driven by a desire to bring institutional resources to bear on conversations of equity and marginality.
Participating Artists include John S. E. Alleyne (LA), David Andree (AR), Elizabeth Arden (PA), Ariel Baldwin (IL), LeeLee Brazeal (TX), Amelia Briggs (TN), Kristen Brown (CA), Jesse Butcher (TN), Susan Chambers (AR), Dean Dablow (LA), Douglas Degges (IL), Michael DeLuca (PA), William Dooley (AL), Leah Drake (SC), Ann Marie Fitzsimmons (NJ), Mark Gordon (NC), Robert Gordon (AR), Gao Hang (TX), William Hays (VT), Joseph Holsapple (LA), Gerard Huber (TX), Jennifer Hunt (SC), Manami Ishimura (TX), Perry Johnson (TN), Kevin Jones (LA), Hannah Kozlowski (WV), Neema Lal (NY), Francine LeClercq (NY), George Lorio (MD), Stacy Medaries (LA), PJ Mills (FL), Charles Mintz (OH), Lacy Mitcham (TN), Daniel Moore (LA), Joshua Newth (MO), Stefan Nodarse (IN), Alan Pocaro (IL), Pam Schmidt (CO), Robert Schwieger (IL), Suzanna Scott (LA), Courtney Sennish (CA), Parker Seward (AL), Ricky Sikes (LA), Juvana Soliven (HI), Corrie Steckelberg (MN), Melissa Wilkinson (AR), Liz Zanca (LA).
The 55th Annual Juried Competition
Masur Museum of Art
1400 South Grand Street, Monroe, LA
July 12th — October 13th, 2018
Reception: Friday, Aug 24th, 5:30 - 7:30 pm