SUZANNA SCOTT
I Didn't Ask For This
6/5/2017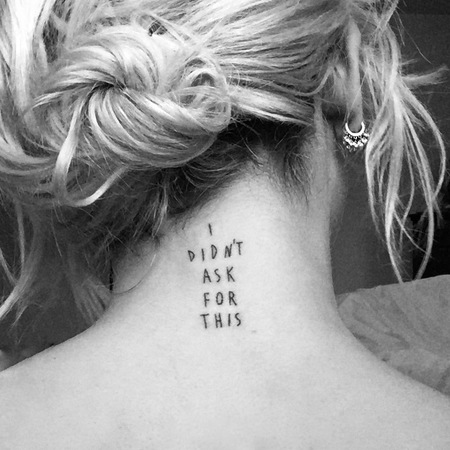 Whitney Bell
is a writer, artist, activist, fashion-designer and self-dubbed 'feminist bitch'. When she approached me about participating in this event I had to pause and re-read the intent of the exhibit before responding with a
'hell yes!'.
This conversation is a little off-putting, provocative on so many fronts and most often kept from public discourse. The content of 'I Didn't Ask For This: A Lifetime of Dick Pics' is an unsolicited collection of male groin images that have been framed up in mis-matched vintage frames and placed in a reconstructed tableau of Whitney's cozy home.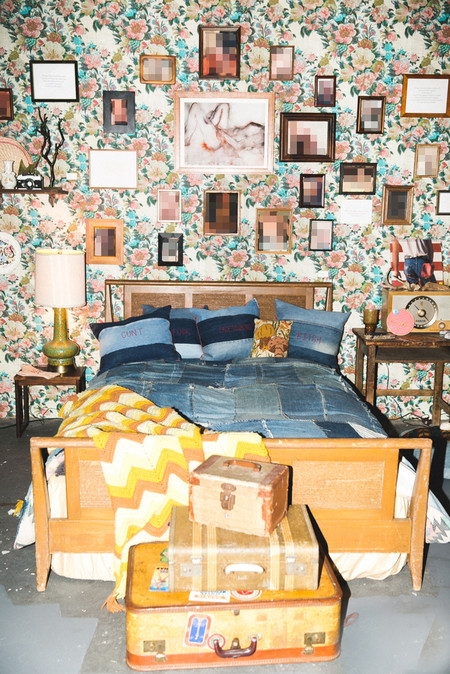 As Whitney remarks
in this interview
she wants to "demonstrate the pervasive and invading nature of digital harassment. The content is relatable to so many women, which proves the necessity of opening up this discussion. The unsolicited dick pic is horrible, but what's worse is the fact that this is how little respect many men have for women," she says. "We think we have come so far but misogyny is just a prevalent as ever — whether that be a dick pic in your inbox, or a pussy grab from the president."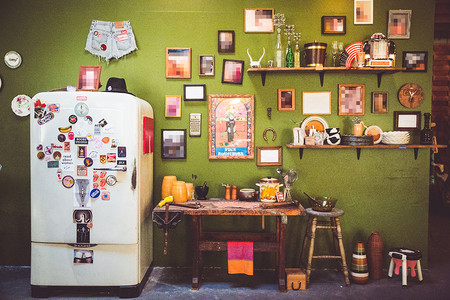 Along with the installation featuring the collection of unsolicited dick pics 'I Didn't Ask For This' will feature the work of a diverse mix of artists who span the spectrums of gender, race, and sexuality to give an intersectional perspective to sexual harassment in the digital age.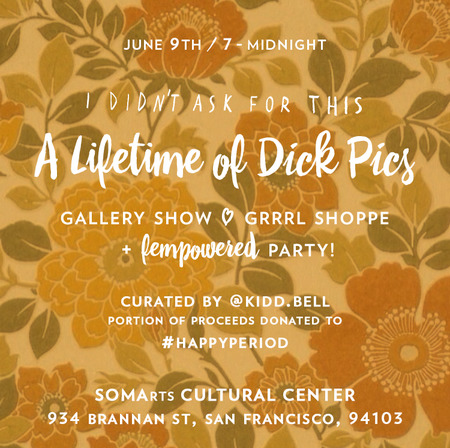 ---
Glasshouse Interview
5/30/2017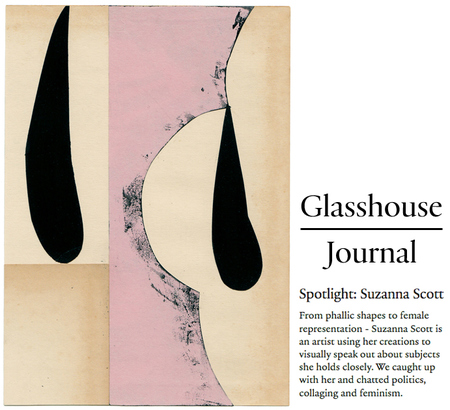 Lucy Vincent of
Glasshouse Journal
recently interviewed me over on their blog if you want to
take a peek
. The image featured here is 'Drip Drop' one of several
new collage
pieces up on my website.
---
---
Lee mis laVios
3/27/2017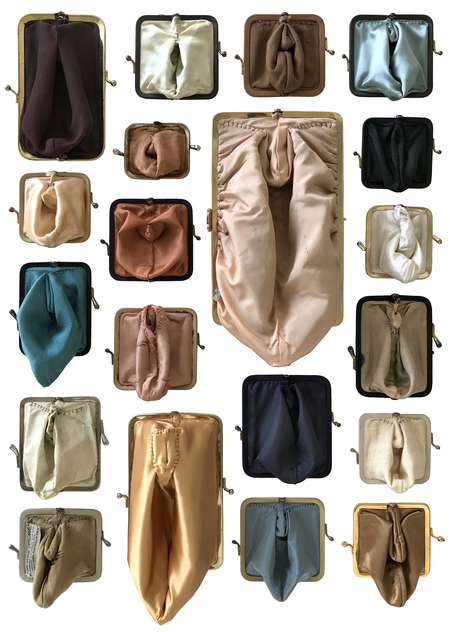 A grouping of twenty
Coin Cunts
is in Mexico City for their international debut in the exhibition
lee mis laVios
. This clever show title is a play on words meaning 'read my lips' with the capital letter 'V' symbolizing the vulva/vagina.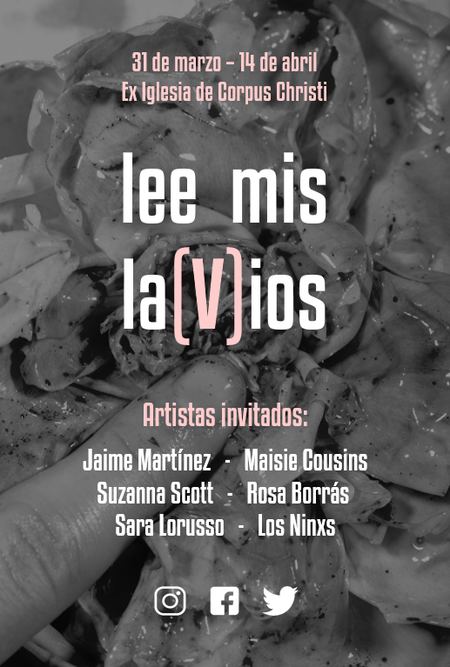 The exhibition, lee mis laVios, chooses to undress the vagina from its prejudices, fetishes and desires, aiming for the acceptance of its sexual naturalization.
Throughout traditional art history the vagina has been systematically excluded, its representations either fade under a translucent veil or are replaced by a sexless pubis. This absence of detail has transformed it into an obscene and indiscreet symbol.
The gesture of symbolizing the vagina becomes an excuse to avoid it. Masculine gaze has constructed a specific imagery around it, based on simultaneous desire-censorship and summing it up through fertility symbols, objects of desire or immoral impurities. Its materialization is either morbid or symbolic. Indeed, vaginas have lost their right to (re)present themselves.
Lee mis laVios unveils the vagina from its prejudices in order to confront it as it is. By analyzing its allegorical connections we deconstruct the structure that surrounds it.
Read my lips: a vagina is more than anything, a vagina. It does not require any validation by dignifying it through symbols. The vagina exists as it is, dignified and worthy of its being. Now it's time to make this evident.
---
Playing With Scissors
3/7/2017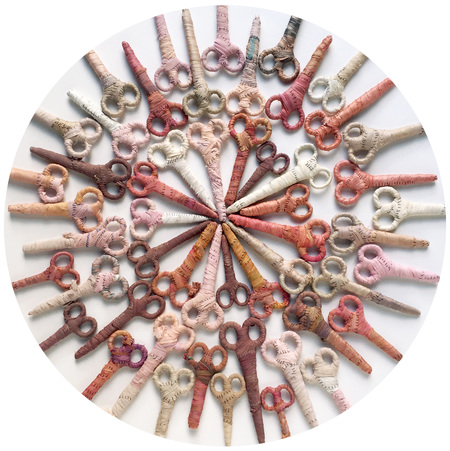 Thought I'd share a few images of my
Bound Scissors
out in the wild. Playing with scissors is a safe activity as long as they're bound and stitched up tight! I'm pleased that this interactive piece has now been exhibited in three venues, a year ago in
Touch: Interactive Craft
, this past January in
Material As Medium,
and this weekend as part of
Play
, an all media exhibition at the
SAA Collective
in Springfield, Illinois.
The exhibition
Play
was juried by by Bob Sill, a curator of art at Illinois State Museum. Play is the spontaneous, unstructured time found to foster creativity and problem-solving skills. As we grow up we tend to trivialize play and relegate it to childhood, but it's an important element of life at any age. The exhibit features work not only about play in the traditional sense, but also the idea of being in the moment, of inspiring wonder, of invoking your natural curiosity. The viewers are encouraged to interact and play with many of the pieces on exhibit.
Participating artists
are Bruce Alves, Lex Archibald, Piety Choi, Betsy Dollar, Lauren Feret, Cathy Ganschinietz, John Hayes, Tessa Martinez, Corrin Smithson McWhirter, Beth Rodgers and Suzanna Scott.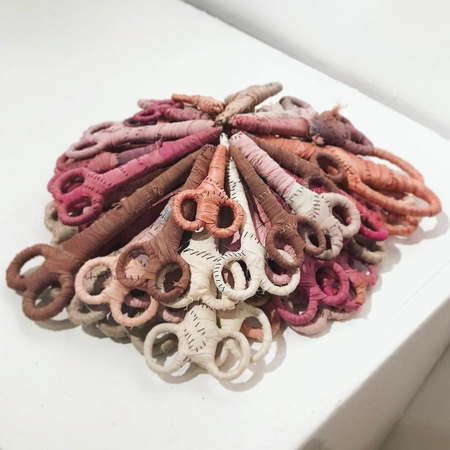 Image by Adele Stuckey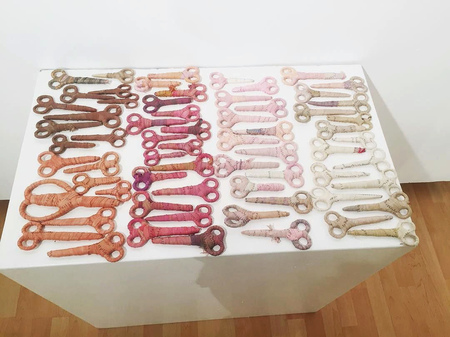 Image by Leslie Mounaime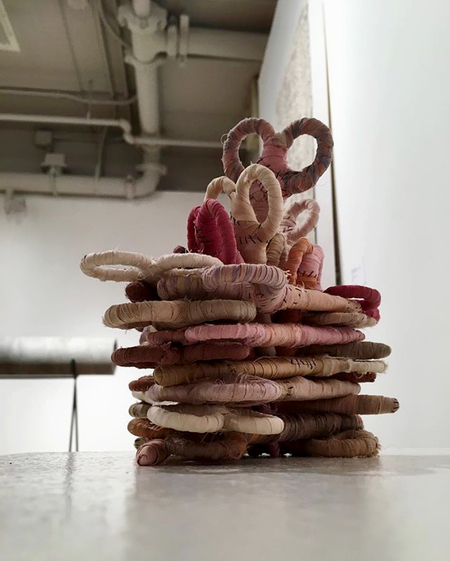 Image by Katie Riggs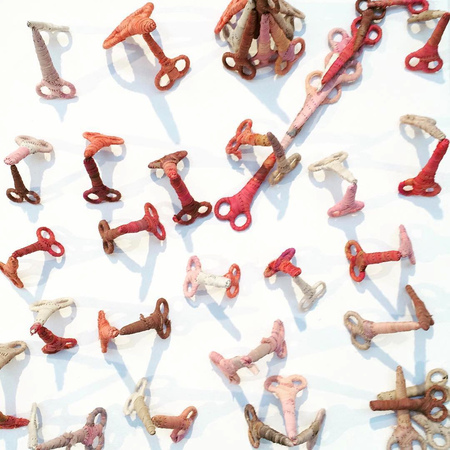 Image by Arrowmont School of Arts & Crafts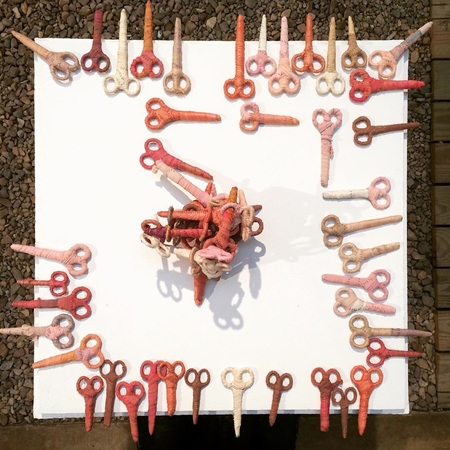 Image by Arrowmont School of Arts & Crafts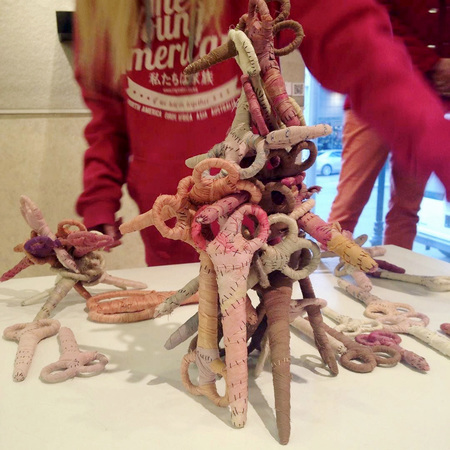 Image by SAA Collective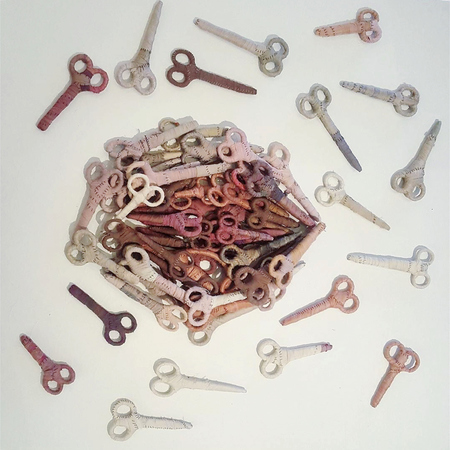 Image by Emma Wilson
A big thanks to all of you who've shared your arrangements of
Bound Scissors
via social media. #boundscissorproject
---
Duality Of Feminine
3/3/2017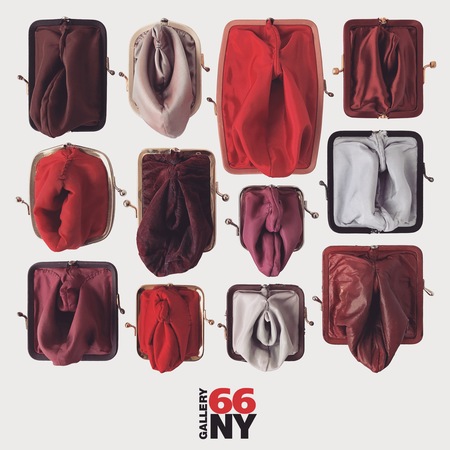 My collection of red (and a few purple) Coin Cunts will be on view during the month of March at
Gallery 66 NY
in Cold Spring, New York. The exhibition,
Duality of Feminine and Feminist
, was juried by artist/curator
Karen Gutfreund
. These are some of the questions the artists were asked to ponder:
Endless news cycles emphasize the fragmentary nature of our present society and a divided nations' opposition to a single logic or subject. With this in mind, how do women balance the duality of feminine and feminist? Should we be concerned with the manner in which a woman is portrayed as strong and/or feminine? In recent cultural movements, the ramifications of mixed gender attributes seemed to be growing in popularity yet with the recent elections and threats to women's rights in particular, are we going backwards. This ability to carry the strengths of both genders is empowering but are we now dealing with a backlash? Is the current political atmosphere an attempt to return to the stereotypical view of women as submissive and passive?

Artworks in the
Duality of Feminine and Feminist
exhibit are varied with works on paper, glass, collage, porcelain, photography, painting, fabric, assemblage, appropriated imagery and mixed media, with messages just as varied. The artists participating in this exhibit are from across the nation and include works by
Torey Akers
,
Audrey Bernstein
,
Sarah Eagen
,
Sally Edelstein
,
Leslie Fandrich
,
Morgan Ford Willingham,
Colleen Gahrmann
,
Lucy Julia Hale
,
Amy Hughes
,
Marie-Laure Ilie
,
Blond Jenny
,
Joan Lesikin
,
Lisa Levart
,
Sally Ann McKinsey Sisk
, Jillian Nalty, Landon Newton,
Antonella Piemontese
,
Jessica Putnam-Phillips
,
Suzanna Scott
,
Samantha Senack
,
Rosalind Shaffer
,
Allegra Shunk
,
Susan Singer
,
Dafna Steinberg
,
Gail Stouffer
,
Terrill Warrenburg
,
Jennifer Weigel
,
Galelyn Williams
and
Meghan Willis.